Divine Healing Facial Serum
Elevate your skincare routine with Divine Healing Facial Serum. This skincare masterpiece transcends ordinary beauty products, prioritizing your skin's well-being and revealing deeply rejuvenated, radiant skin. Meticulously crafted, it features a unique blend of natural ingredients, including Aloe Vera Liquid and Turmeric Hydrosol, offering a gentle, soothing experience that calms sensitive skin and reduces redness. Hyaluronic Acid ensures lasting hydration, leaving your skin plump and nourished. Niacinamide and Hibiscus Extract work together to refine your skin's texture, reduce fine lines, and unveil a luminous complexion. This serum transforms your daily skincare routine into a luxurious ritual, unlocking your skin's true potential. Experience the divine revelation for your skin today!
Regular price
Sale price
$16.00
Unit price
per
Sale
Sold out
Key Ingredients

Aloe Vera Liquid: Known for its soothing and hydrating properties, aloe vera helps calm irritated skin, reduce redness, and provide essential moisture.

Turmeric Hydrosol: Renowned for its anti-inflammatory and antioxidant benefits, turmeric hydrosol soothes and brightens the skin.

Hibiscus Extract: Rich in antioxidants, hibiscus promotes skin rejuvenation, evens skin tone, and enhances a youthful complexion.

Hyaluronic Acid: This powerful humectant attracts and retains moisture, keeping the skin well-hydrated, plump, and supple.

Niacinamide: Also known as vitamin B3, niacinamide improves skin texture, reduces the appearance of fine lines, and strengthens the skin's barrier.

Centella Asiatica Extract: Known for its healing properties, centella asiatica extract helps restore the skin's vitality and supports a healthier complexion.
How To Use

After cleansing, apply a few drops to your face and neck. Gently massage in an upward motion. Follow with your favorite moisturizer for optimum results. Suitable for daily use, morning and night.
Who is this product for?

Individuals with Sensitive Skin: Its soothing and calming properties make it an excellent choice for those with sensitive or easily irritated skin.
Combination Skin Types: The serum's balanced hydration can benefit individuals with combination skin, addressing dryness while maintaining a comfortable level of moisture.
Those Seeking Skin Rejuvenation: The blend of natural ingredients like hibiscus and centella asiatica extract helps rejuvenate the skin, promoting a more youthful appearance.
Anyone Looking to Reduce Redness: The serum's ingredients, including aloe vera and turmeric hydrosol, can help reduce redness and inflammation, making it suitable for those with skin prone to red patches.
People with Dehydrated Skin: Hyaluronic acid in the serum provides deep hydration, making it an excellent choice for individuals dealing with dehydrated or dry skin.
Those Focused on Skin Texture Improvement: Niacinamide in the formula helps refine skin texture, making it beneficial for those seeking smoother and more even-toned skin.
Clean Beauty Enthusiasts: This serum is formulated without harmful additives, catering to individuals who prioritize clean and safe skincare options.
Full Ingredients List

Aloe Barbadensis Leaf Juice, Curcuma Longa Root (Turmeric) Hydrosol Water, Calendula Officinalis (Calendula) Hydrosol Water, Centella Asiatica Extract, 1,3 - Propanediol, Lactobacillus Ferment, Hibiscus Sabdariffa Flower Extract, Panthenol (Pro-Vitamin B5), Niacinamide (Vitamin B), and Sodium Hyaluronate Molecular.
Additional Information

Weight: 1oz / 28.4g

Instagram: @soulmadecare

Made in New York

Warning: The safety of this product has not been determined.

Fun Fact: all of SoulMadeCare's products are made in small batches in order to ensure the freshness and quality of its ingredients
Share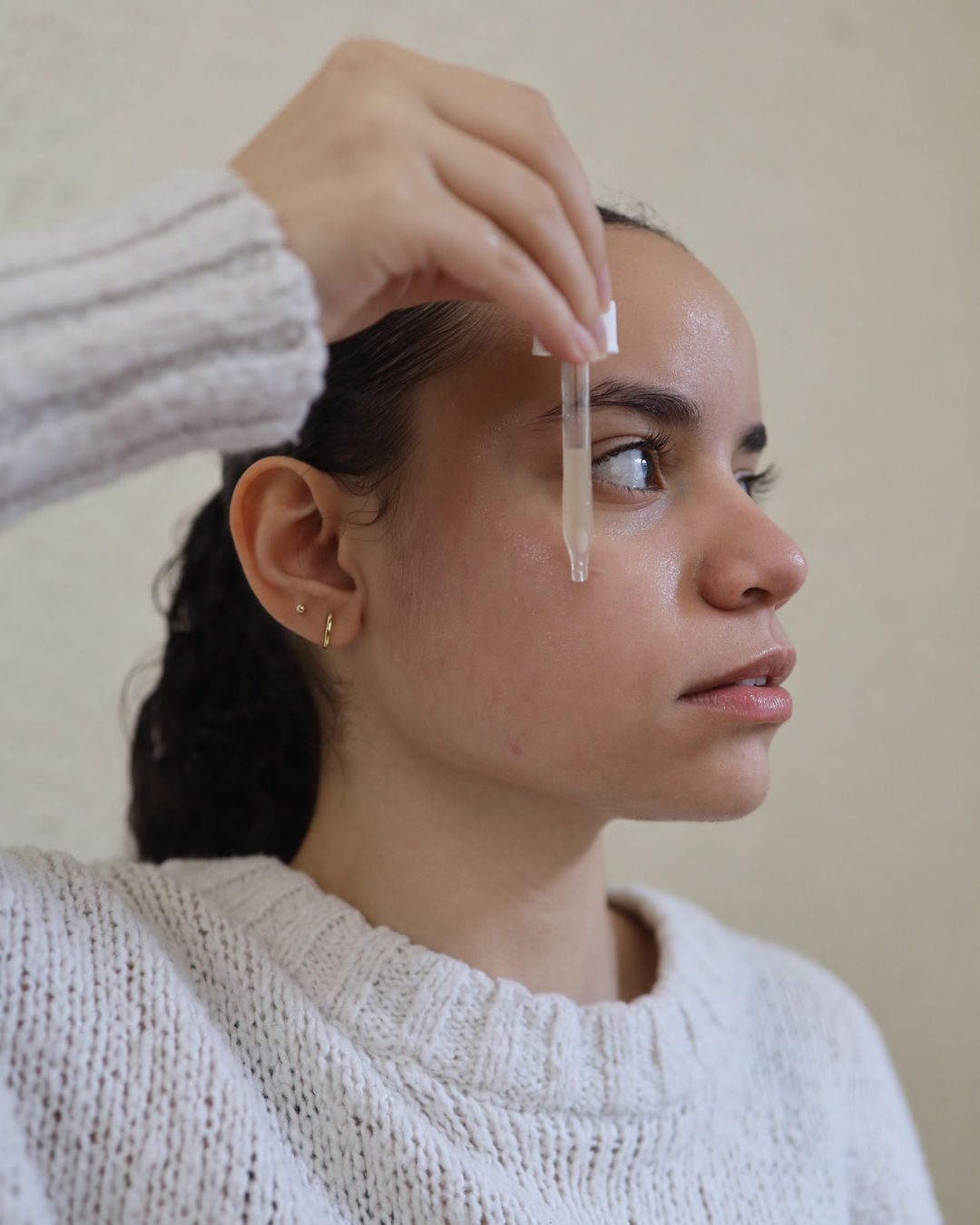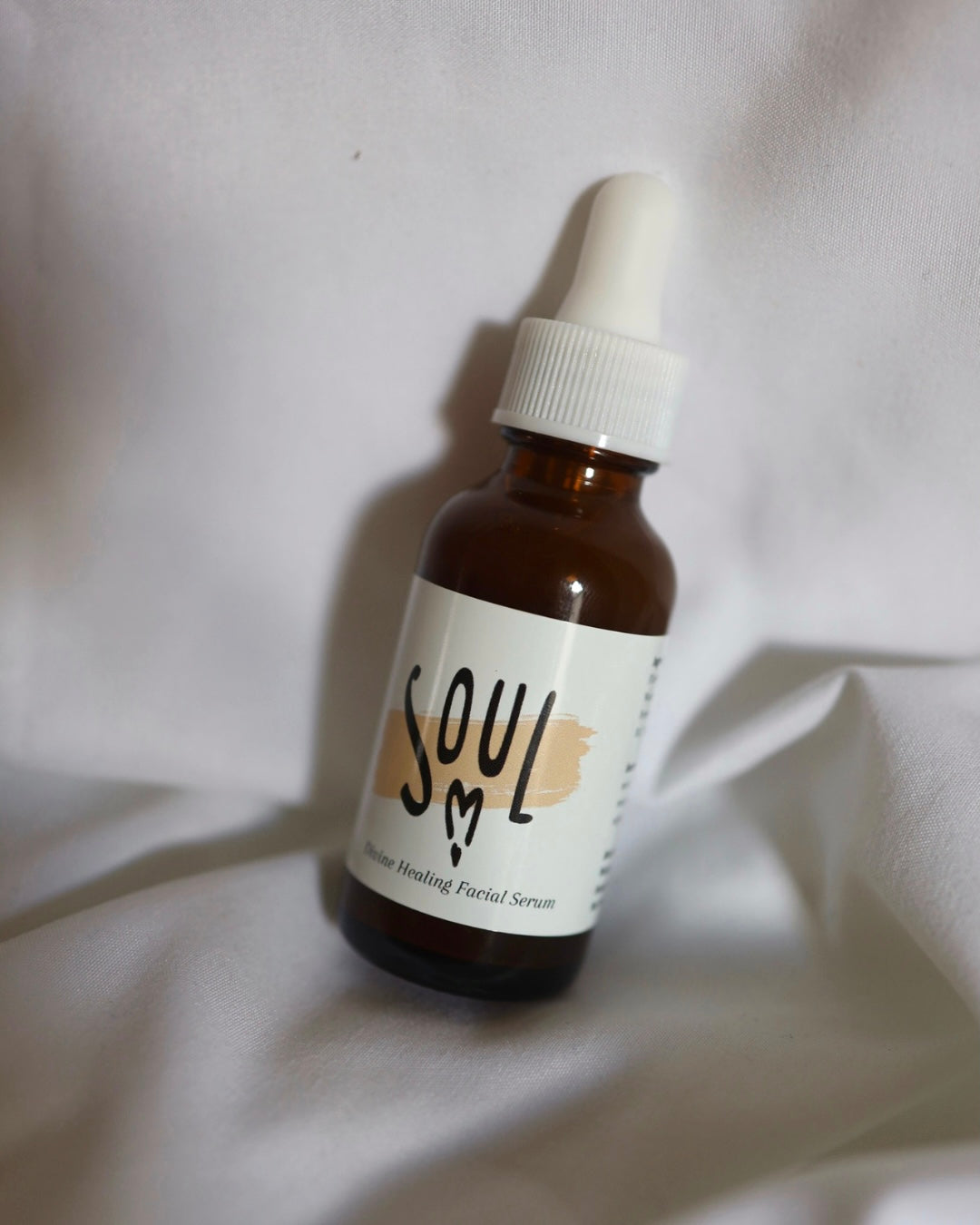 the best serum ☁️✨
I instantly knew my acne prone skin was going to love this facial serum. It is so hydrating and leaves your skin feeling so dewy and moisturized. I will definitely purchase again 🤍
PRODUCT INFORMATION
How long does shipping take?
The standard processing time for the majority of SoulMadeCare orders will be packed and ready for courier pickup within 5-7 business days, although currently, those times vary due to the issues relating to ongoing COVID-19 and government orders. Processing times may also be extended during holidays, launches/re-stocks, limited-edition releases and promotions. You will receive your tracking information to the email or phone number you provided at checkout. Please allow up to three business days hours for the provided tracking information to be updated.
Once you have received your order confirmation, it can take up to 5-7 business days to receive your shipping confirmation. This may also be extended during holidays, launches/re-stocks, limited-edition releases and promotions.
Please note that SoulMadeCare is not responsible for delays in shipping deliveries that include, but are not limited to the following: customs delays, natural occurrences, air/ground transportation strikes/delays or transfers to international carriers. 
Disclaimer
For external use only. Keep out of reach from children. Avoid contact with eyes. I am not a doctor and none of these claims have been evaluated by the FDA. If you are under medical care, pregnant, or have any health problems you may want to talk to your doctor before using natural skincare products. Skincare products my cause allergic reactions, talk to your doctor and know your allergies. If allergic reaction occurs SoulMadeCare LLC can not be liable, use at your own risk. Please consult your physician or midwife before using products containing essential oils if you are pregnant or nursing. All facts, details & recommendations on my shop are provided for information only and are not intended to diagnose, prescribe or treat any diseases.