Skin Savior Bar
Indulge in the luxurious lather of our Skin Savior Bar, infused with nourishing rice bran oil, blue tansy oil, geranium oil, clary-sage oil, and turmeric powder. Crafted with care and attention to detail, this soap is perfect for those seeking a gentle, yet effective face/body cleansing experience.
Skin Savior is a powerful bar of soap that has been carefully crafted using a unique blend of turmeric powder and blue tansy oil, which gives it its natural color. The transformative oil blend contained within the soap has been specifically designed to target a range of common skin concerns, including acne breakouts, scarring, hyperpigmentation (dark spots), balancing oil production, and more.
By incorporating this powerful soap into your daily face and body care routine, you can take a proactive approach towards clearing up your complexion, evening out your skin tone, and maintaining your skin's natural barrier. It is gentle enough for even those with sensitive skin, ensuring that you can enjoy all of its benefits without having to worry about any unwanted irritation.
Tip: don't forget to pair it with the Timeless Essence Body Butter for maximum results on the body!
Regular price
Sale price
$12.00
Unit price
per
Sale
Sold out
Key Ingredients

Rice Bran Oil: improves circulation, balances skin tone, reduces dark circles and puffiness around the eyes, boosts natural regeneration, retains moisture, and soothes irritation, all contributing to a youthful appearance.

Blue Tansy Oil: has powerful anti-oxidant, anti-inflammatory, anti-viral, anti-bacterial, and anti-fungal properties that can calm and smooth various skin concerns, including eczema, acne, and sun damage.

Geranium Oil: is an anti-oxidant and anti-inflammatory agent that actively enhances the health and natural glow of the skin. By helping skin stay conditioned, and soothing irritated or breakout prone skin, it fights against skin affected by harsh weather conditions or prone to acne.

Clary Sage Oil: this substance has numerous benefits for the skin, including protecting it from damage caused by free radicals and environmental stressors, reducing inflammation and redness, balancing oil production for all skin types, moisturizing to prevent dryness and flakiness, and antimicrobial properties that may help prevent acne.

Turmeric Powder: this can heal acne, lighten hyperpigmentation, brighten dull skin, reduce dark circles, protect against environmental damage, prevent premature aging, and potentially treat psoriasis and eczema.
How To Use

Wet your skin with warm water. Lather the soap in your hands, creating a rich and creamy foam. Apply the foam to your face and/or body, massaging gently in circular motions. Rinse thoroughly with warm water. Pat your skin dry with a clean towel. For the best results, pair it with the Timeless Essence Body Butter on the body. Avoid contact with eyes, and if irritation occurs, discontinue use immediately.
Who is this product for?

It's great for all skin types (including sensitive skin), as well as anyone who is looking for a gentle yet effective cleansing experience.
the soap is ideal for those who are conscious of the impact of their purchases and who prioritize transparency in their skincare routine!
This product can be beneficial for addressing a range of skin concerns, including dryness, oiliness, inflammation, uneven skin tone, and signs of aging.
Blue tansy oil and turmeric powder have anti-inflammatory properties that can soothe and calm irritated skin, making it ideal for those with sensitive or reactive skin.
Full Ingredients List

Butyrospermum Parkii (Shea Butter) Soap Base, Avena Sativa (Oat Kernel) Flour Soap Base, Oryza Sativa (Rice) Bran Oil, Tanacetum Annuum Flower (Blue Tansy) Oil, Pelargonium Graveolens (Geranium) Oil, Salvia Sclarea (Clary-Sage) Oil, Curcuma Longa (Turmeric) Root, and Citric Acid.
Additional Information

Weight: 

Instagram: @soulmadecare

Made in Florida

Warning: The safety of this product has not been determined.

Fun Fact: all of my products are made in small batches in order to ensure the freshness and quality of its ingredients.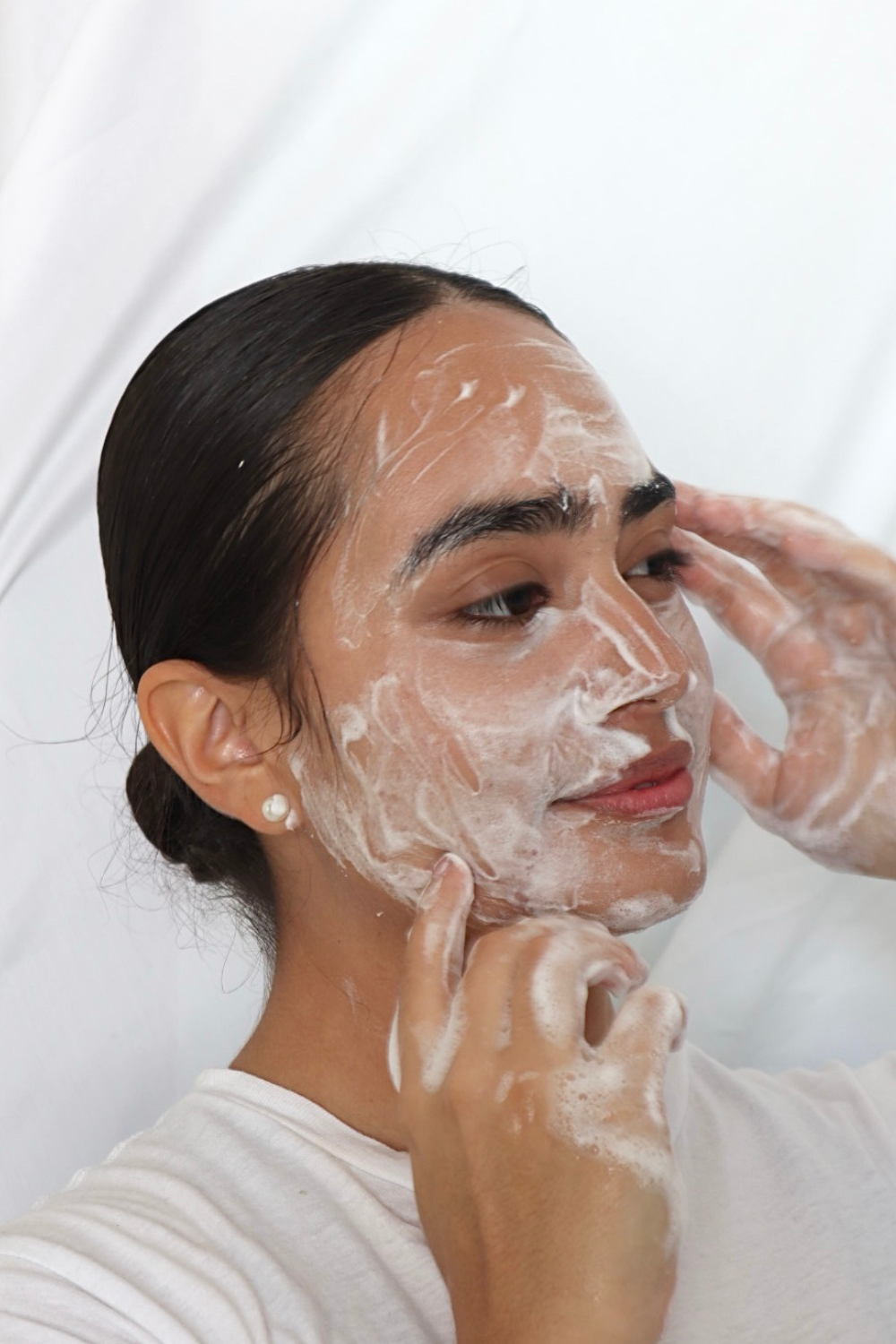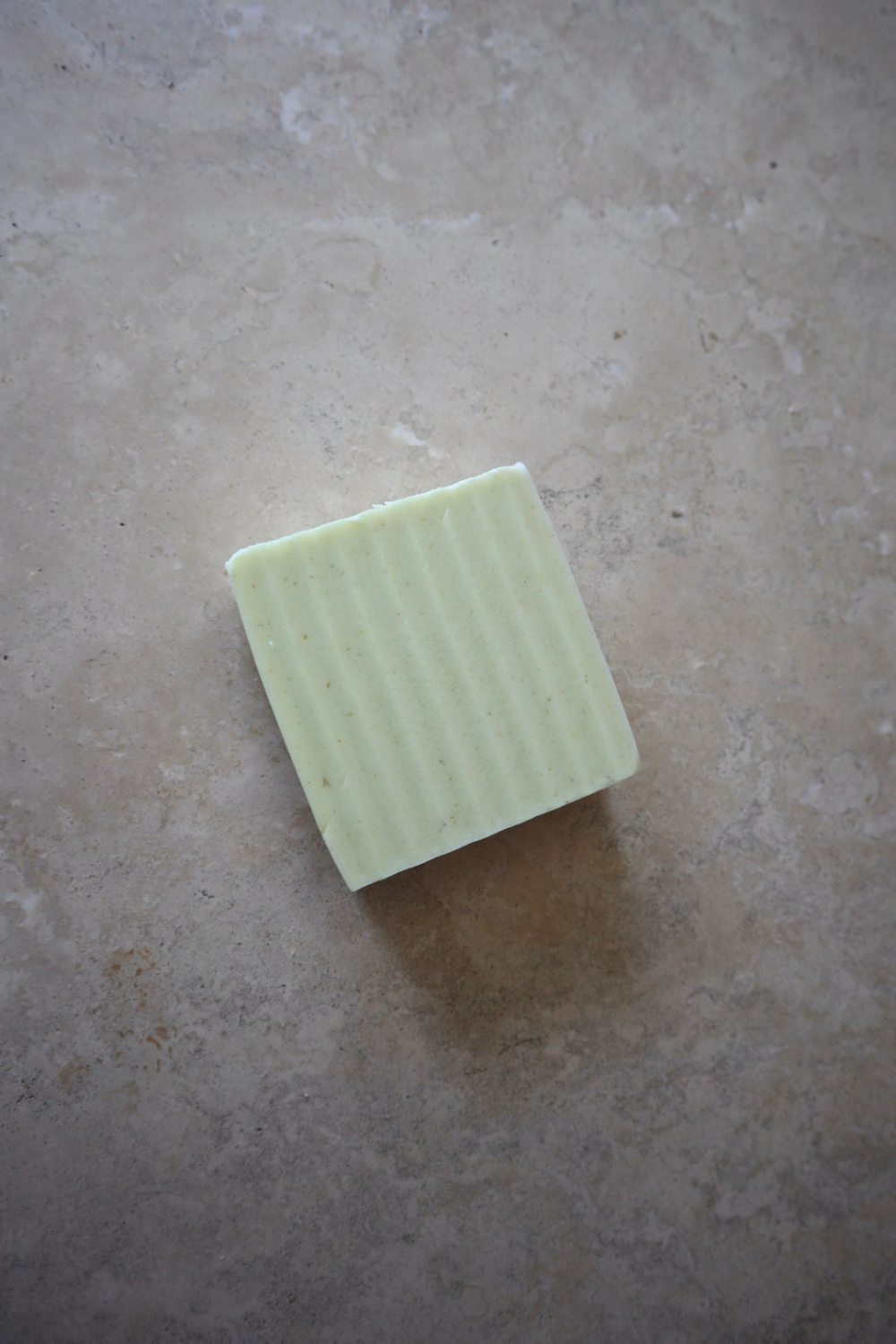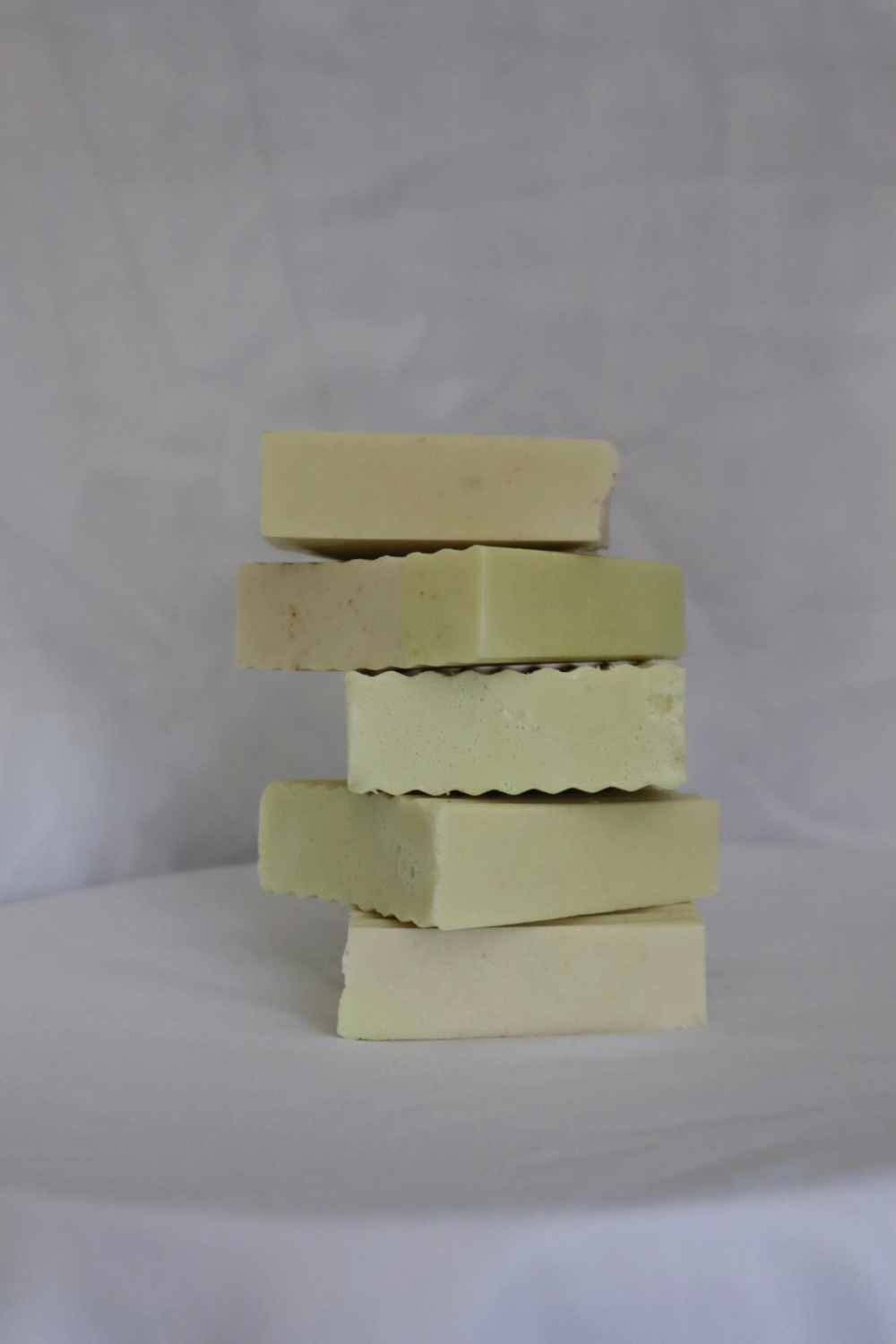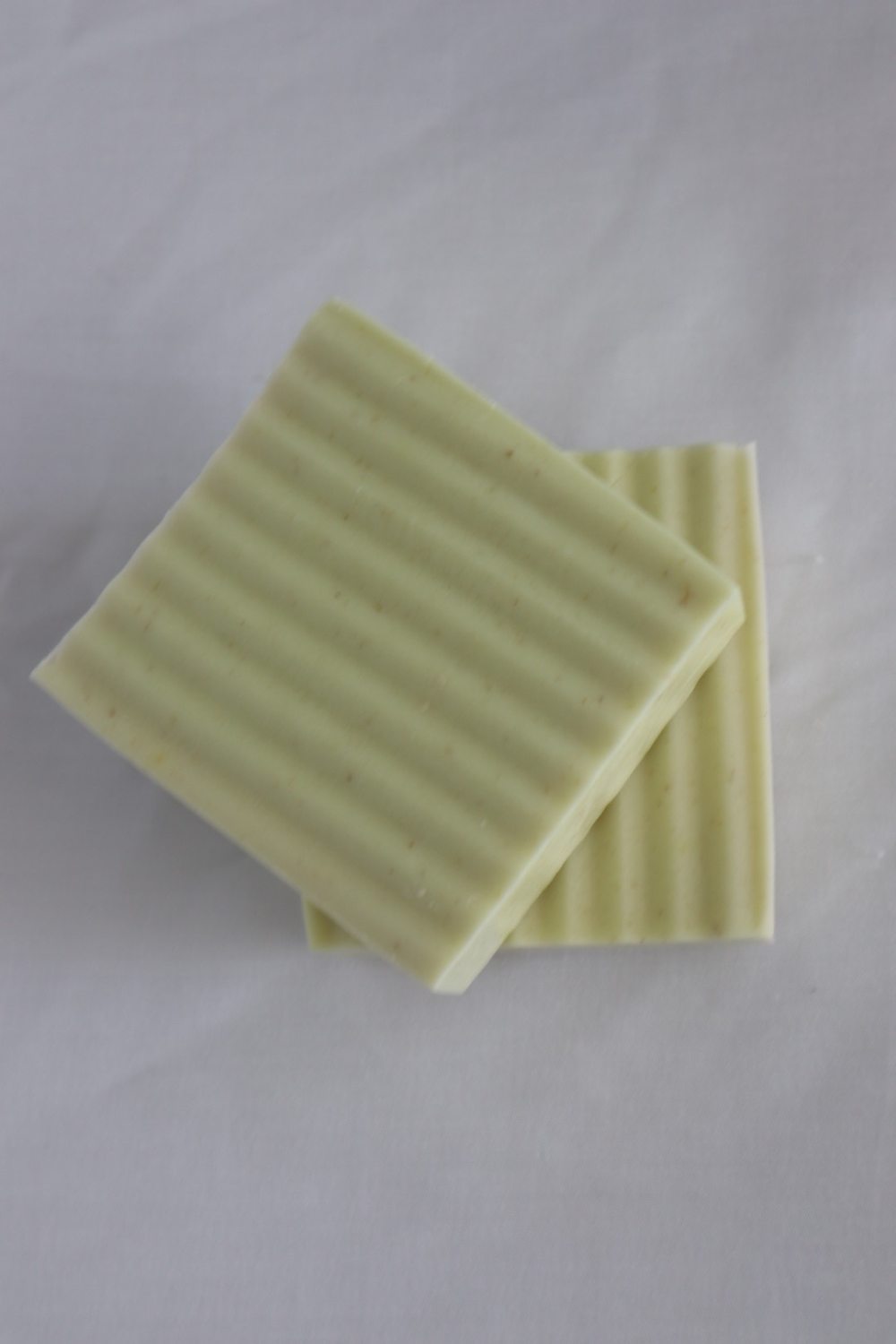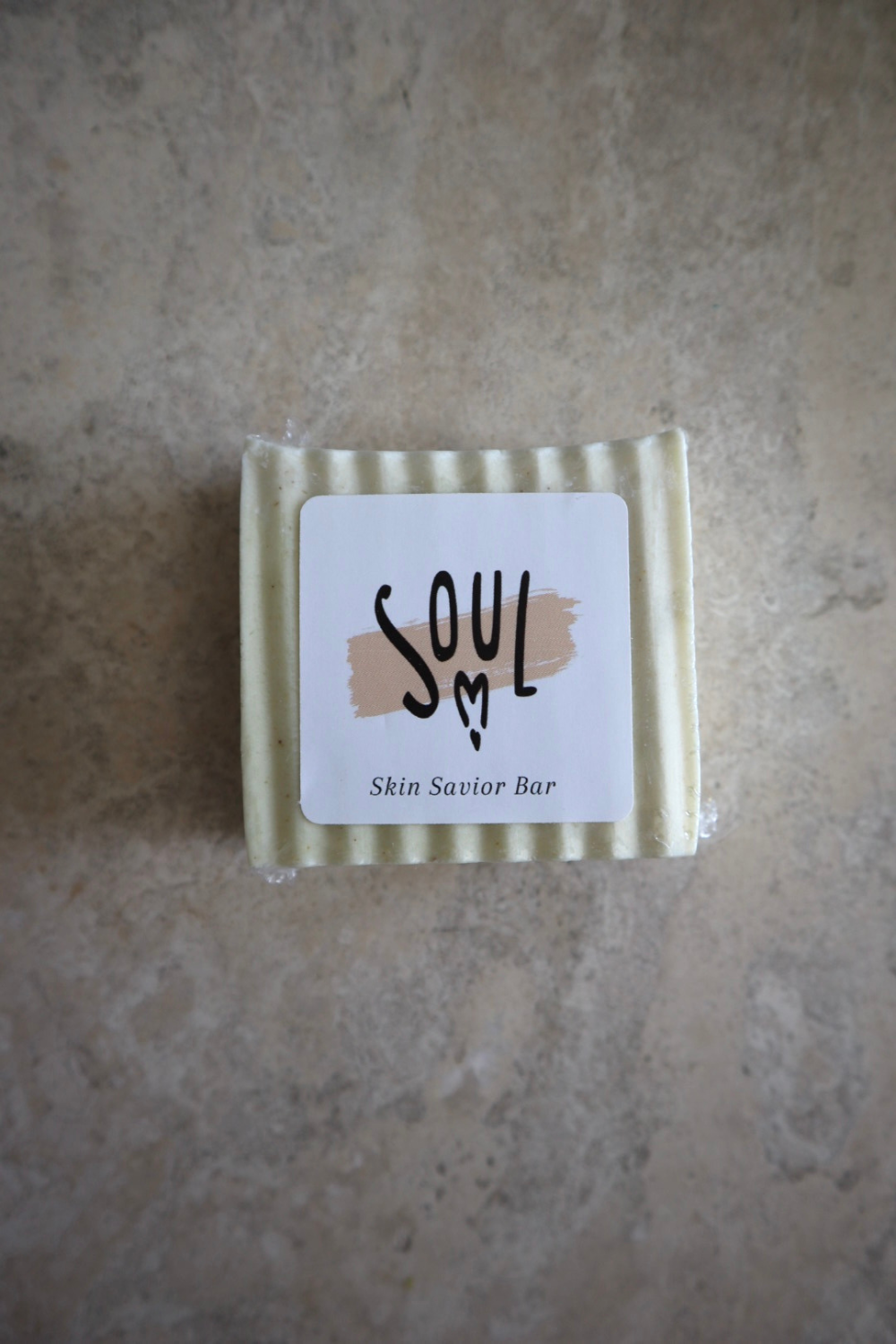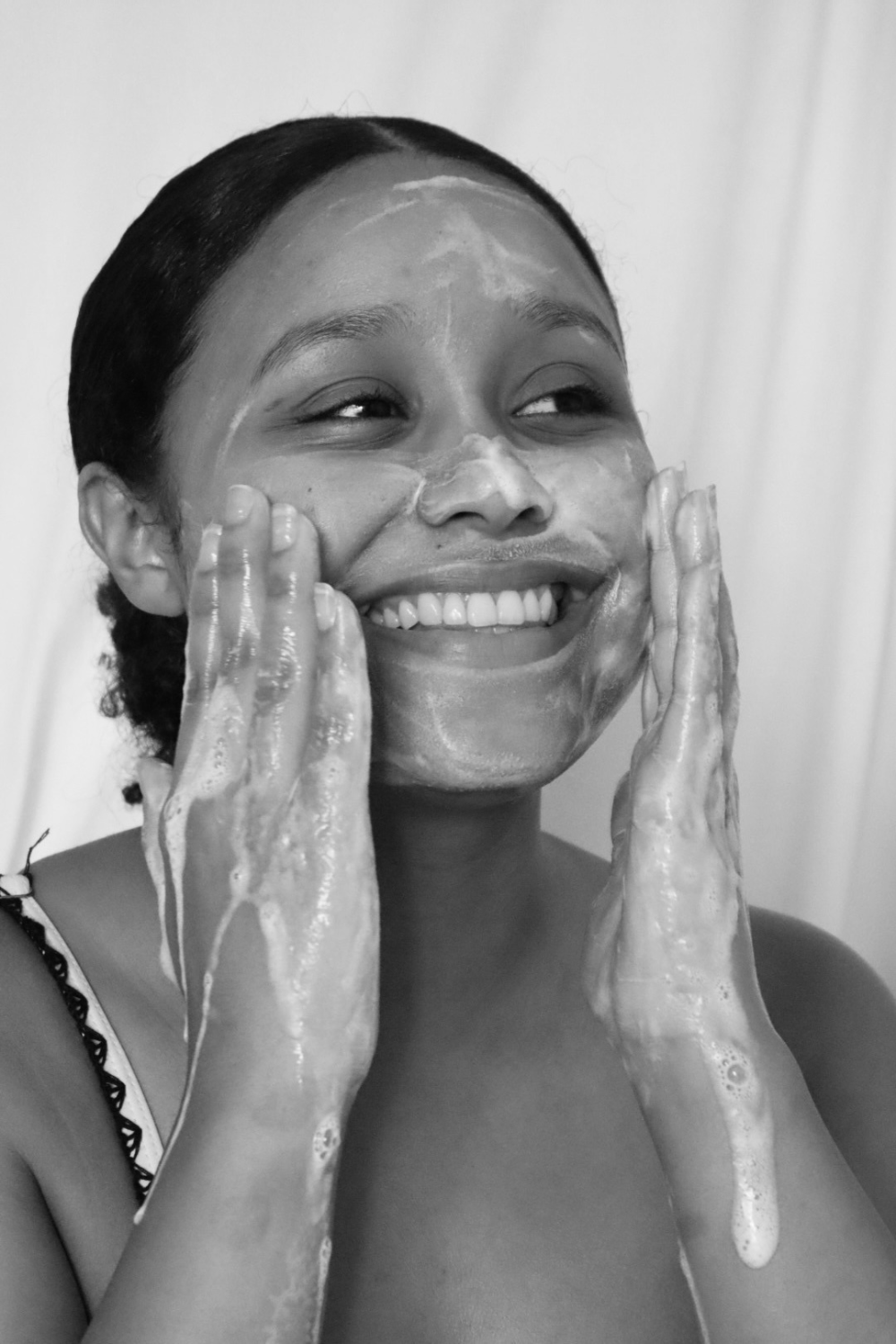 I LOVE IT
I've been using this moisturizer and the bar for 2 and a half year. They are the only product I recommend to people. My holy grail for sure! I'm so excited to try out the serums!!!
I love this soap 100% recommended.😍
Love it
I love it my skin feels so soft and luminous
Additional T.E.B Information
Ingredients Transparency
Oat & Shea Butter Base: this is what holds the soap together and makes it bubble!
Citric Acid: we use this ingredient in order to lower the pH of the soap in order for it not to be super harsh on the skin.
How long does shipping take?
The standard processing time for the majority of SoulMadeCare orders will be packed and ready for courier pickup within 5-7 business days, although currently, those times vary due to the issues relating to ongoing COVID-19 and government orders. Processing times may also be extended during holidays, launches/re-stocks, limited-edition releases and promotions. You will receive your tracking information to the email or phone number you provided at checkout. Please allow up to three business days hours for the provided tracking information to be updated.
Once you have received your order confirmation, it can take up to 5-7 business days to receive your shipping confirmation. This may also be extended during holidays, launches/re-stocks, limited-edition releases and promotions.
Please note that SoulMadeCare is not responsible for delays in shipping deliveries that include, but are not limited to the following: customs delays, natural occurrences, air/ground transportation strikes/delays or transfers to international carriers. 
Disclaimer
For external use only. Keep out of reach from children. Avoid contact with eyes. I am not a doctor and none of these claims have been evaluated by the FDA. If you are under medical care, pregnant, or have any health problems you may want to talk to your doctor before using natural skincare products. Skincare products my cause allergic reactions, talk to your doctor and know your allergies. If allergic reaction occurs SoulMadeCare LLC can not be liable, use at your own risk. Please consult your physician or midwife before using products containing essential oils if you are pregnant or nursing. All facts, details & recommendations on my shop are provided for information only and are not intended to diagnose, prescribe or treat any diseases.